Piñon Body Oil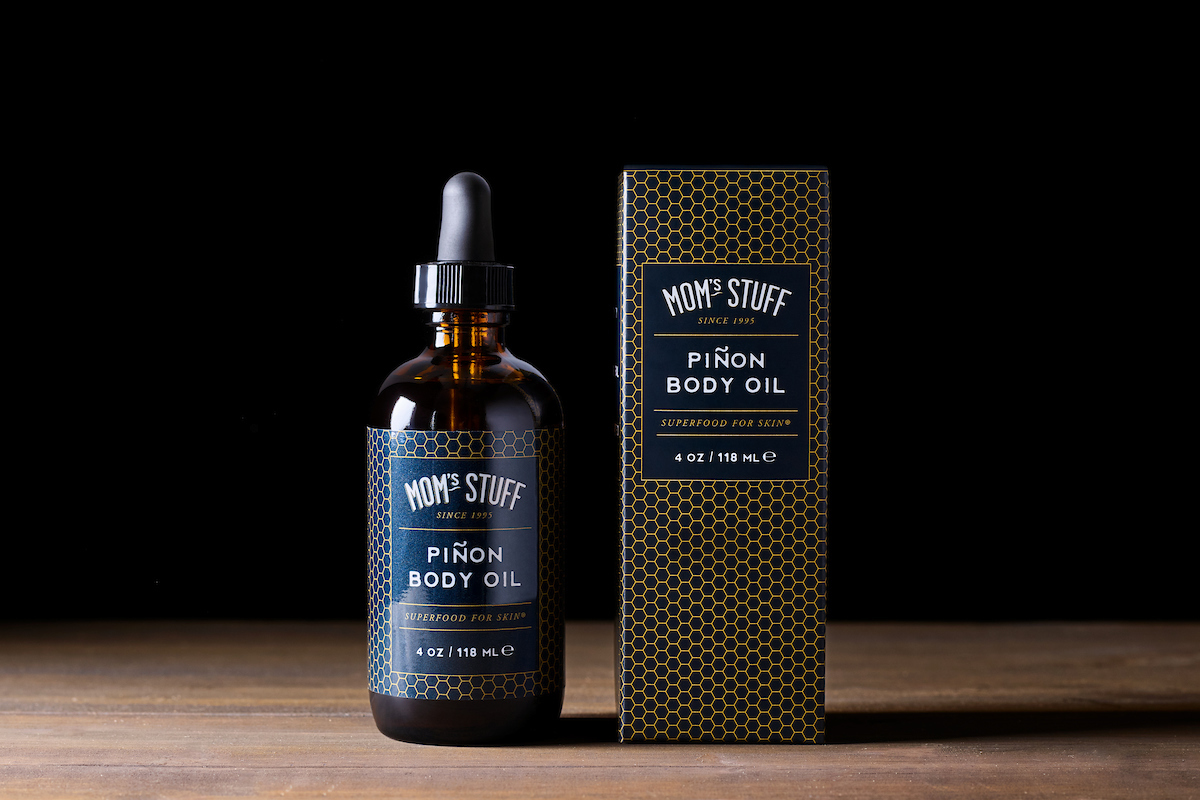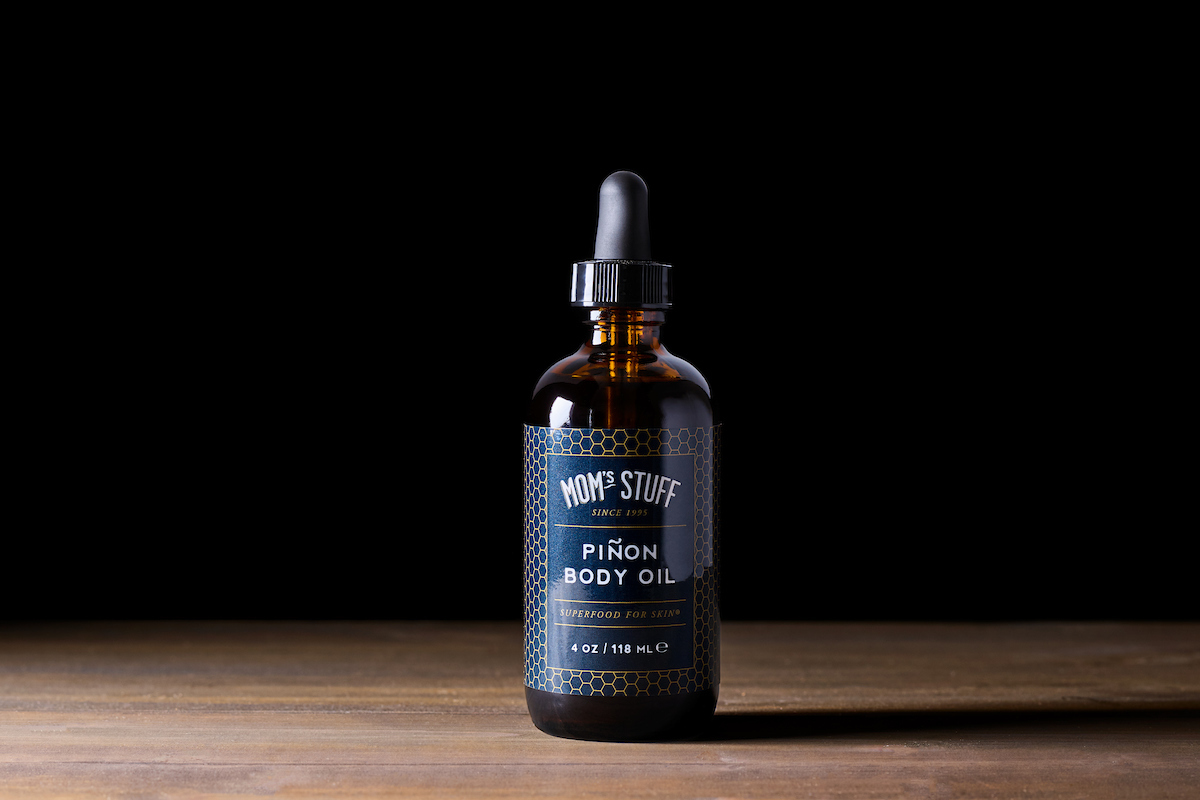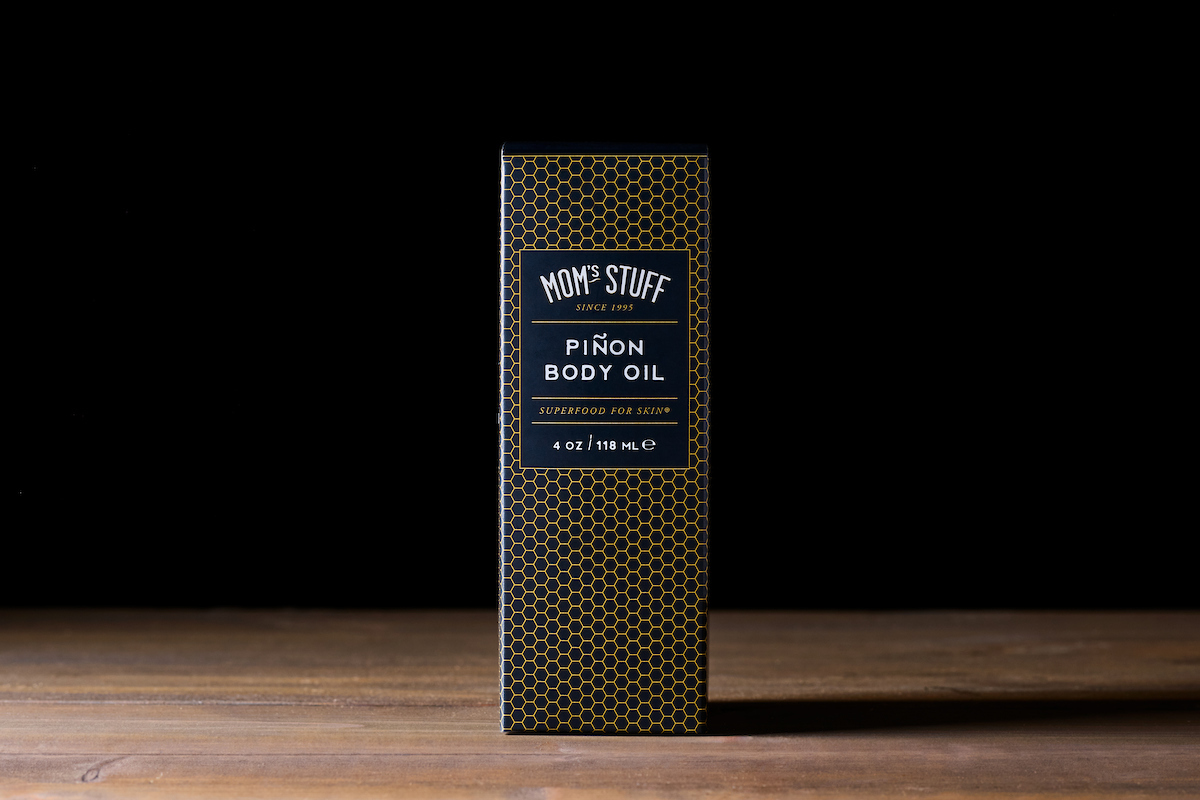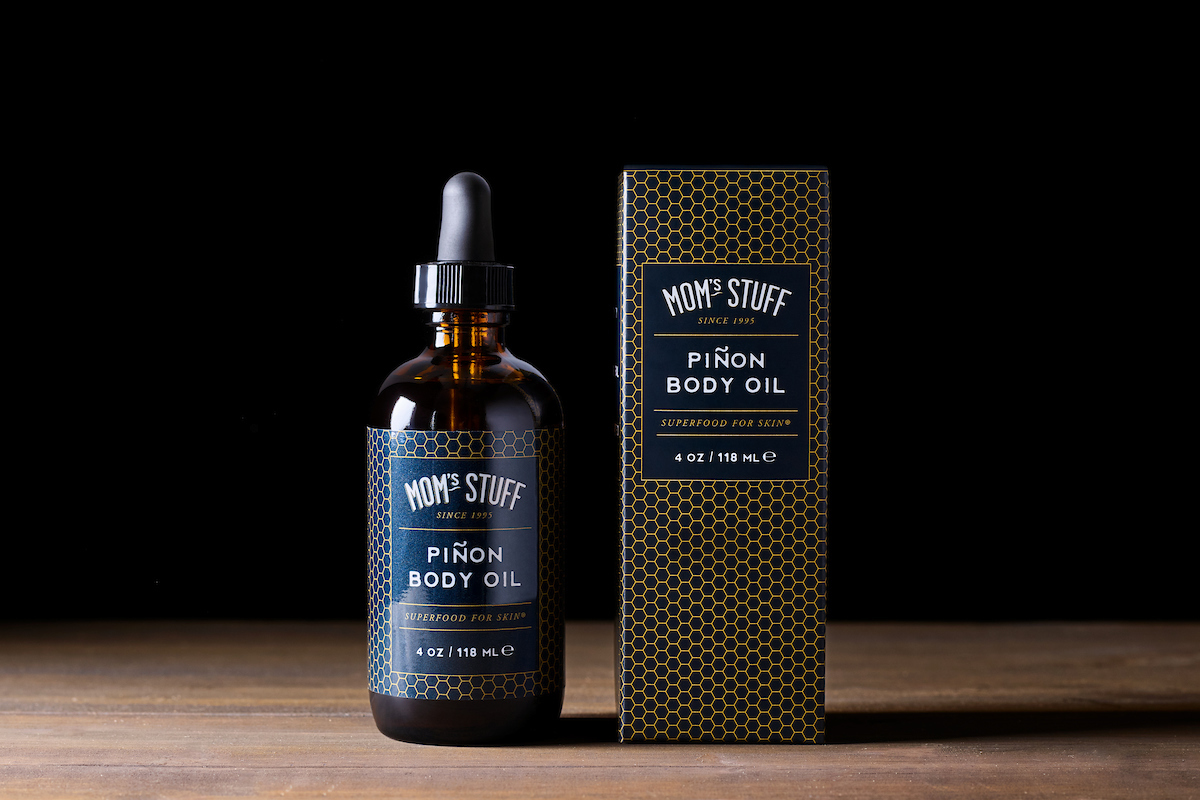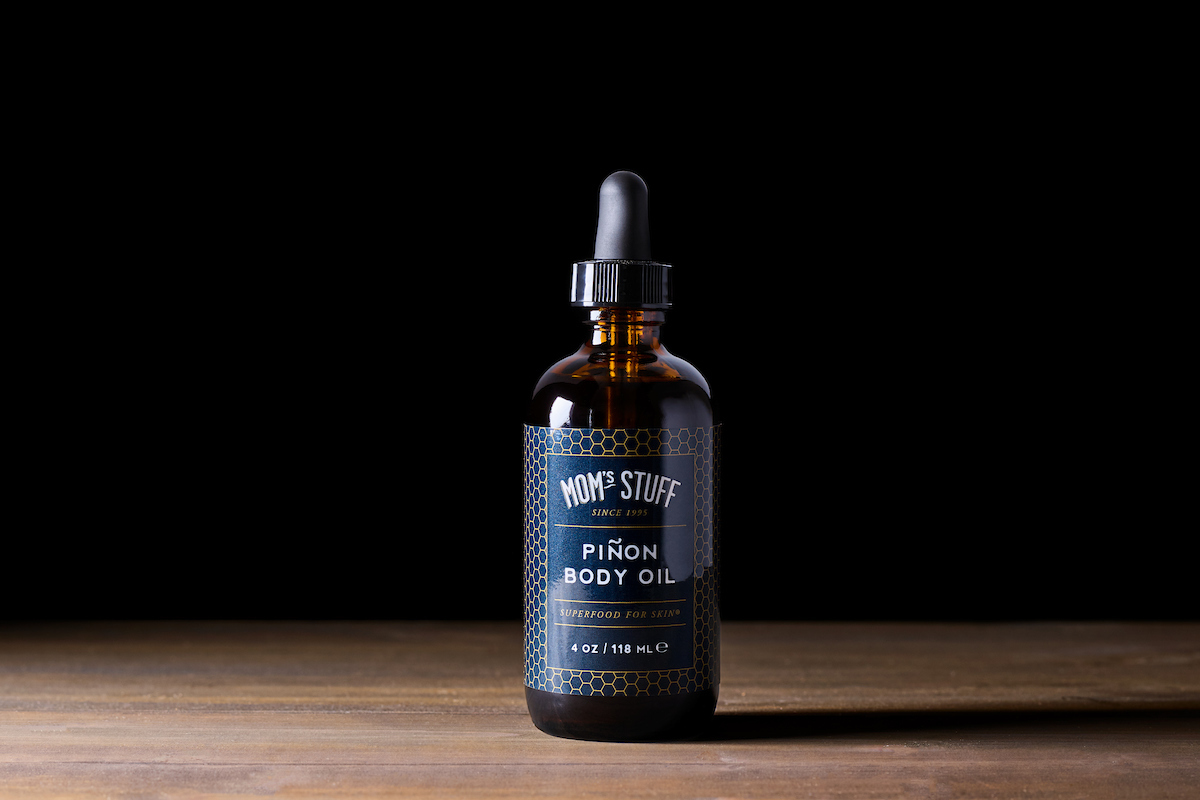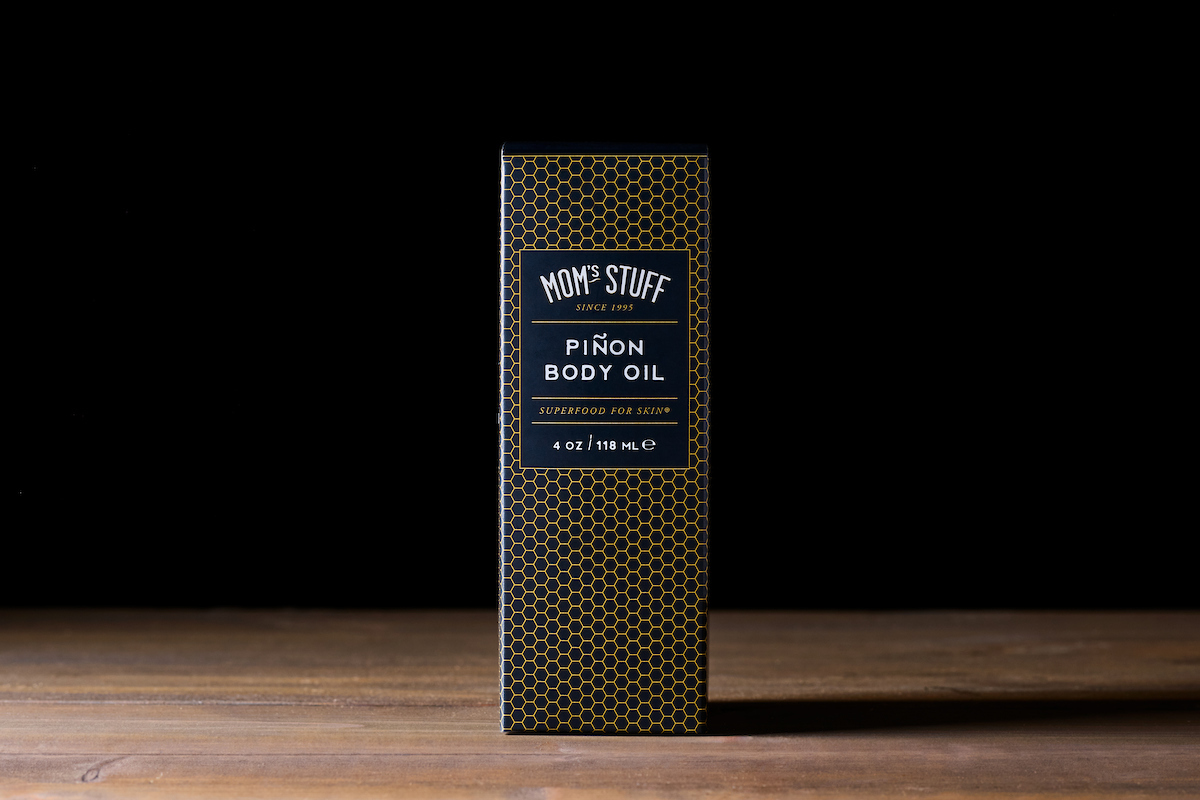 Piñon Body Oil
This luscious oil is part moisturizer and part herbal self-care ritual. For this limited-edition batch of body oil, we took our premium extra virgin olive oil and infused it with comfrey leaves and fresh piñon pine needles to create a beautiful, aromatic way to nourish and hydrate your skin and soothe your nervous system.
Ingredients: Extra virgin olive oil infused with wild-harvested piñon pine needles and comfrey leaves.
To use: Apply oil immediately after a shower or bath when skin is still slightly damp and pores are open, which helps the oil soak in quickly and effectively. Rub a pearl of oil between your palms to warm it, then gently massage oil over your entire body, including neck and jawline, but avoiding face and hair. Savor this process! Take your time for this luxurious, essential self-care. 2-4 dropperfuls of oil are usually enough for your entire body. Afterward you can towel off any excess sheen, or simply relax a minute or two until all oil has been fully absorbed into your skin. As with any new product, please make sure you test a little on the inside of your elbow or wrist to ensure you do not experience an allergic reaction to any of the ingredients before a general application of this body oil. We use pure ingredients, but everyone's skin is different and you might have sensitivities to entirely natural, plant-based products.
Herbal body oiling is a beautiful and beneficial form of self-care that dates back to ancient times. From the Bible to Ayurveda, body oils were used as an effective means of getting nutrient-rich herbs into the body. High-fat oils penetrate deep into the skin, carrying molecular components of infused plants into the nervous, lymphatic, and immune systems. Our skin craves oil (not water, which is the base for most lotions and creams) to keep these deeper systems nourished and functioning at the highest possible level. Herbal body oil is immediately soothing, and this moment of self-administered massage will calm your nervous system, stimulate your lymphatic system, and leave your skin supple, moisturized, and protected.
About the ingredients: Comfrey has anti-inflammatory properties which may help alleviate the pain and inflammation associated with sprains, arthritis, bruising, and sore muscles. Rich in protein and vitamins A and C, comfrey is one of the rare plants to contain the vitamin B12, which is essential for the formation of red blood cells, cell division, and the proper development of nerve cells. Piñon pine needles impart their invigorating fragrance as well as providing anti-inflammatory benefits, especially for stiff or arthritic joints. Compounds found in piñon pine needles stimulate circulation and have antiseptic, antibacterial, and antifungal properties.